Know your E-Bike range with Hammerhead.
With ANT+ LEV E-Bike support now on Hammerhead, you can conveniently access all of your battery-related data from your handlebars. Intuitive visualizations allow you to get the information you need at a glance so you can manage your battery and see the road ahead.
LEARN MORE
Important data, where you need it.
Hammerhead brings bike battery data into your view on the handlebars with visualizations such as 'Range Remaining v. Route Distance Remaining' and 'Battery Drain Rate' so you can eliminate your battery anxiety.
Learn More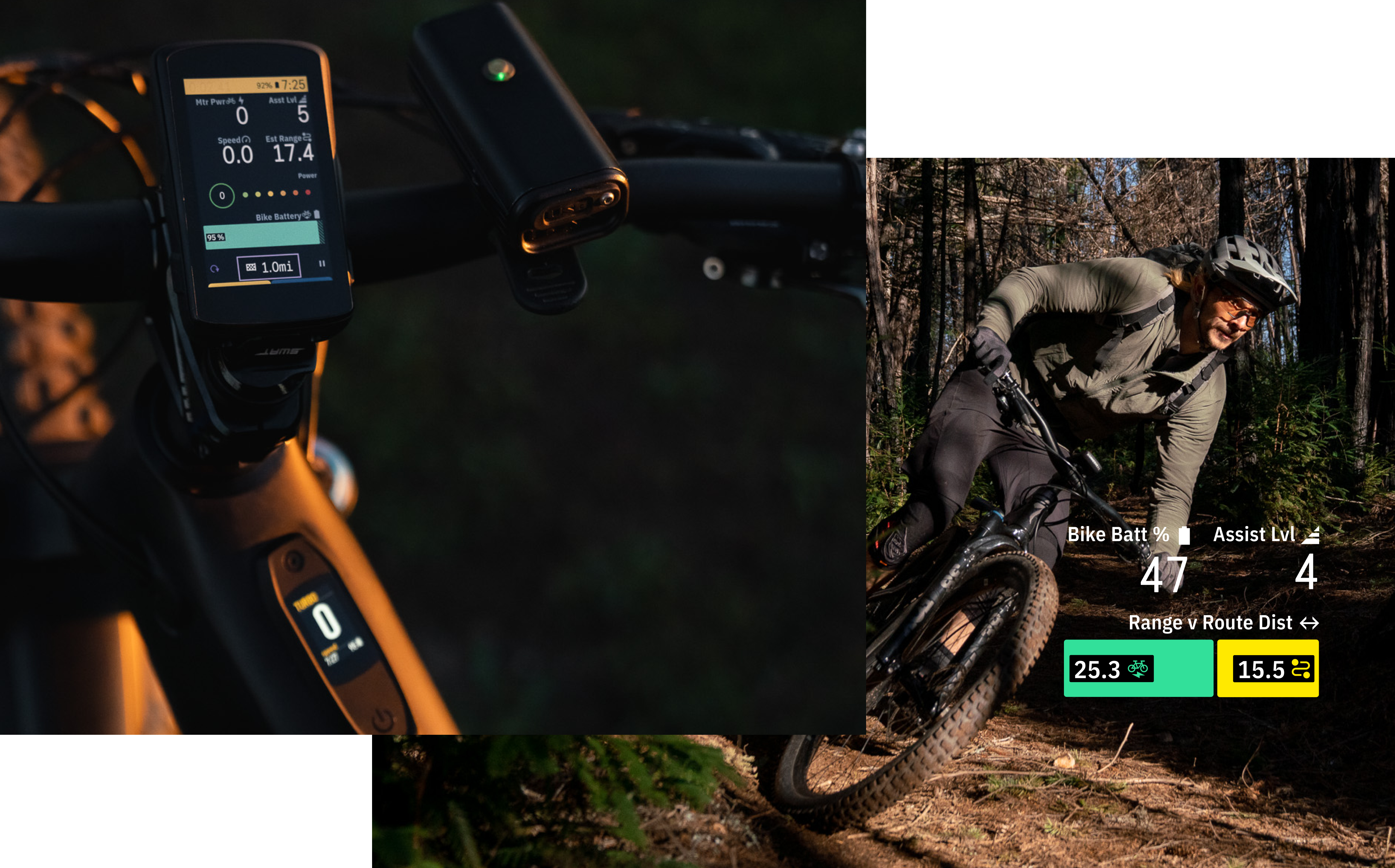 Analyze your bike battery usage in Dashboard Ride Review.
With bike battery, assist level, and drain rate data now available in Dashboard Ride Review you can better analyze and understand your bike battery usage and optimize for future rides.
Learn More